Water Heater Installation in Rochester NY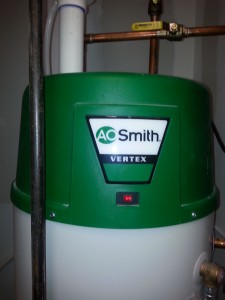 There is only one right way for water heater replacement in Rochester NY! A master plumber can easily replace your water heater with no stress or mess! Whether you have decided to replace your water heater because you are having a problem with your water heater or your water heater has simply aged out of the system having a plumber install it is the best answer! A lot of people make the mistake of trying to handle the job on their own and wind up in a heap of trouble! A water heater requires very specific steps to be installed correctly. Safety should always be the first concern. Water heaters can easily become dangerous when they are not installed correctly.
Water Heater Installation is Not a DIY Project
The argument for hiring a professional
plumbing
contractor should begin with the reasons why you should not attempt an install on your own. Depending on whether you have an electric water heater or a gas water heater you must take different steps for the install. In each case there are venting requirements to ensure that your water heater functions correctly. If you use gas to heat your water than you really should know what you are doing when it comes to proper venting if not than you can easily cause harm to your family. Electric water heaters are a bit easier to install but still a very tough job if you have no plumbing experience. You will need at least two people for the job. The worst part of the DIY water heater install is if something should go wrong you will likely not be able to depend on the warranty. Without a professional licensed plumber to install your water heater you may void the appliances warranty. Hiring a Handy Man Hiring a jack of all trades is not the answer either. Again you may void the appliances warranty by not having a professional plumber do the install. Of course you are also risking that the job will not be done right and besides winding up with a water heater that does not work you may be putting your family at risk. Some things are simply better off let up to the experts. A water heater replacement in Rochester NY is one of those things that should simply be left up to the experts! Get the peace of mind you need knowing your water heater will work right every time!