Common Causes Why Your Tankless Hot Water Heater Is Leaking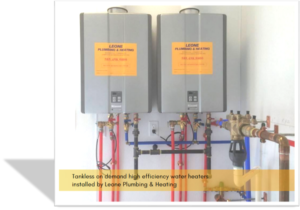 A tankless water heater is the best choice when it comes to energy efficiency. If you compare it with tank-style water heaters, it will only spend energy when a hot water tap is turned on or if there is an appliance being used. Since it doesn't come with a tank, most homeowners believe that a tankless water heater doesn't leak. However, a tankless water heater can still be susceptible to leaks. Proper care and maintenance still play an important role in the longevity of this appliance.
What causes a tankless water heater to leak and how can we deal with it?
Contrary to what everyone thought that a tankless water heater is leak-free, this appliance can begin to leak after years of use. Here are the common causes of leaks on tankless water heaters.
Improper Venting
If not properly vented, condensation can cause leaks on your water heater. It is best to follow the manufacturer's instructions before installing the appliance. The boiler should have proper venting through its roof or wall.
High Water Pressure and Flow Rates
For optimal performance, a tankless water heater requires low flow rates at 5 GPM and pressure at 30 PSI. If it goes beyond the allowed pressure and flow rates, it may cause leaks. Always monitor the pressure and flow rates and ensure that the required numbers are maintained.
Pipe Connections
Most tankless heaters are equipped with a relief valve, but some are not. Without a relief valve, there will be a build-up of pressure in the pipe joints which can cause leaks. Make sure that your water heater has a relief valve. Otherwise,
our licensed plumbers
can help you find and install a relief valve that will fit your heater.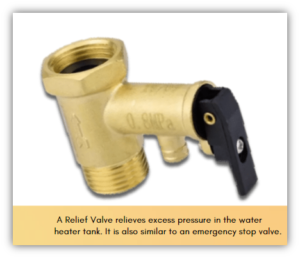 Hard Water
Particles such as calcium, lime, and other minerals are present in hard water. Over time, they build up like sediment that can affect the heat exchanger which will overheat the appliance and will cause leaks as well. Regular
descaling
can minimize and prevent sediment build-up on your tankless heater.
Acidic Water
Corroding pipes are a leading cause of leaks on tankless heaters. Acidic water can corrode pipes and creates a pinhole that grows over time. To prevent the risk, acidic water has to be monitored and neutralized.
Insufficient Gas Pipes
You need to ensure that the gas pipes have enough room to supply the necessary amount of gas demanded by the water heater. If not, leaks from gas pipes can bring a serious problem to your home! To prevent gas problems, it is recommended to have a separate line that runs from the meter to the heater without rerouting the gas main.
You Can Combat Leaks On Your Tankless Heater
Knowing the causes of leaks on a tankless heater can help you maintain your appliance so you can use it for a long time. If you need help or if you have concerns with your tankless heater, we are here for you!
Contact us anytime
.