Proper Maintenance Of Public Toilets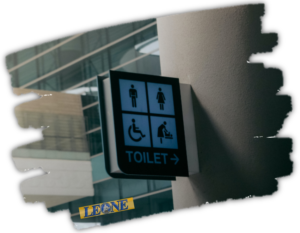 In businesses such as restaurants, malls, and airports, the number of people visiting public toilets is increasing daily. Therefore, it is critical that the public toilets are properly maintained for employees and customers. In a time when we are greatly affected by the COVID-19 pandemic, public toilet maintenance should be a priority to keep your employees and customers safe and healthy.
Why Is It Important To Maintain And Keep Public Toilets Clean?
Clients and visitors can be easily disgusted if the restroom is not properly maintained.
A study conducted by GP PRO
says that unclean public toilets can turn away customers which leaves a negative image for the business. That means your public restroom plays a great role in a customer's first impression of your business. A well-maintained bathroom can create a professional image, while a filthy bathroom can bring the opposite. Also with the onslaught of COVID-19, it is important to implement a high level of toilet maintenance. The spread of viruses and bacteria that causes illnesses can be prevented with regular cleaning and maintenance of public restrooms.
How To Maintain A Public Restroom?
Your business should practice proper maintenance of public restrooms. Here are some of the steps on how to keep your public toilets clean and well-maintained regularly.
1. Monitor Your Toilets And Urinals Every Day
You need to check every day to see if the toilets and urinals are clean and sanitized. Make sure that they are clog-free, properly working, and with adequate water supply. If you identified any plumbing concerns, contact a
professional plumber
immediately to take action!
2. Replenish Restroom Supplies
Make sure that your public toilet has enough supply all throughout the day. A lack of tissue, paper towels, and soap in a restroom can easily upset customers and employees. You need to replenish toilet supplies when needed.
3. Empty Trash Bins
A well-maintained public restroom should have enough trash bins and should be emptied regularly before it gets full.
4. Mop The Floor Frequently
A
dirty floor
can be a habitat for germs that can cause diseases. It is one of the restroom surfaces that you should keep clean and sanitized. To avoid safety hazards, consider mopping the floors after business hours.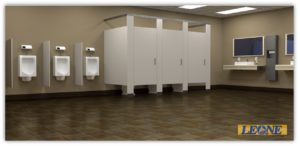 Make Public Toilet Maintenance A Priority For Your Business
Proper maintenance of public toilets is one of the keys to a successful business. A clean and well-maintained restroom can leave a positive impression on your customers and employees. But a dirty restroom with a dripping faucet, broken toilet handle, or leaking toilets can be a nightmare not only for your customers but also for your business! If you encounter any of these plumbing issues,
contact us anytime!
Let us help you achieve your toilet maintenance goals.