Top Reasons For A Business Establishment To Upgrade To A Smart Restroom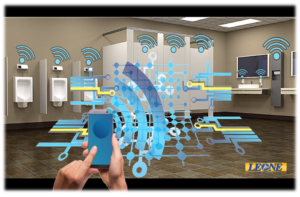 The restroom experience of a customer can impact the overall image of a business. That is why a company should see to it that they satisfy the restroom experience of a customer.
GP PRO
conducted a study and according to their research, a customer most likely never returns to a restaurant with unclean toilets which leaves a negative image. This is not only a concern for restaurants but also for other industries. One way to achieve that quality restroom experience is by upgrading to a smart restroom.
What Is Interesting About A Smart Restroom?
A system called
IoT
or the
"internet of things"
is one interesting innovation used by a smart restroom. This system is the heart of smart restrooms which makes it very innovative, safe, and convenient. The system connects physical items through sensors to a user interface on internet-enabled devices. This feature allows a business to conveniently monitor and manage the business with minimal human intervention. For example, the maintenance staff can be notified through their smartphone when supplies are running out. Also, potential leaks can be treated immediately by the staff since they can remotely monitor the water supply.
Why Should A Business Establishment Upgrade To A Smart Restroom?
Upgrading to smart technology can benefit not only the business owner but also the staff and the building maintenance. Here are the reasons why a business should consider upgrading to a smart restroom.
Enhances Hygiene Practices
Through automated alerts, the staff can replenish or stock tissue, paper towels, sanitizer, and soap when needed. Thus, the customers can sanitize and wash their hands properly.
Promotes Good Customer Experience
The remote monitoring feature of smart toilets allows the staff to adequately stock supplies. The technology can also alert the facilities to treat clogs, leaks, and defective flush valves which minimizes toilet disruptions. A customer will surely have a positive experience with a well-maintained toilet.
The technology alerts the staff to replenish supplies only when needed to reduce product waste. Smart technology can monitor faucets and valves to operate optimally to reduce water usage.
Smart technology reduces human interference through automation. For instance, staff can monitor the supplies remotely so they don't need to go back and forth to the toilet. Everything is automated from checklists, task alerts, and monitoring of performance which saves a lot of effort for the staff.
Through accurate monitoring of smart technology, the business can have an organized and systematic approach to maintaining the facilities including the toilet. Cleaning and maintenance are monitored in real-time so business owners are confident that the establishment is well-maintained.
Explore More About Smart Restrooms!
If you want to upgrade your restroom with smart technology,
talk to us anytime!
Let us know what you think about this trending technology.