1. Our Mission
Our mission at Leone Plumbing & Heating is to continue to grow our brand so that home owners and businesses can receive the services they need while having trust in a company that will get the job done correctly.
2. Our Objectives
Provide quality work
Ensure customer trust
Offer services in a timely manner
3. Our People
The team at Leone Plumbing & Heating works together to deliver tremendous value to our customers. This is a result of our rigorous interview and on boarding process where we analyze our employees characteristics. Some of the things we look at are:
skill set
work ethic
organizational skills
confidence in abilities
communication skills
professionalism
We are highly selective and expect nothing but the best when it comes to our workmanship.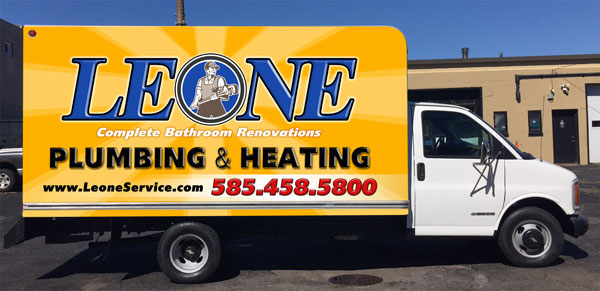 Bathroom Remodeling
Toilet Replacement or Installation
Water Line/Ice-Maker Line Installation
Catch Basins & Replacement
Storm Drains
Commercial/Residential Pipe Repair & Replacement
Boiler Service
Snow Melting Systems
Radiant Heat
Complete Excavation
Dishwasher Installation
Faucet Replacement (indoors/outdoors)
Garbage Disposal Replacement or Installation
Laundry Pump Replacement or Installation
Laundry Tray Replacement or Installation
Pressure Regulator Replacement or Installation
Faucets Service & Installation
Fixtures & Vanities
Garbage Disposals
Gas Line Installations & Repairs
Hydro-Jetting Sewer Cleaning
Other stats about us
We would like to highlight some of our stats to show you what we do best.
Get started
Got questions?
Our goal is to provide the best customer service and to answer all of your questions in a timely manner.
1. When can we get started?
Leone Plumbing & Heating is highly responsive. We typically work with our customers to first determine the urgency of the job. If our customer is in need of emergency plumbing service, we are generally able to provide services within 1-2 hours. For larger or non urgent jobs, we work with our customers to provide professional plumbing services at your convenience.
2. How much does it cost?
Leone Plumbing & Heating is able to offer highly competitive pricing throughout Monroe county and the Rochester area. Prices will vary from job to job depending on the work that is required. Please contact us through one of or web forms or via telephone for more information regarding your job.
3. What areas does Leone Plumbing service?
We serve all of Monroe county.
Rochester
Penfield
Pittsford
Victor
Webster
Greece
Gates
Spencerport
Fairport
Hilton
and many more!
Get in touch
Have questions or need more information? We're standing by and ready to help!