Leone Plumbing and Heating has over 25 years experience providing heating and air conditioning services in Rochester, NY. We have managed to grow over the years by our ability to provide customer service and dedication that is second to none. Our licensed and insured expert technicians are ready to serve your heating and cooling needs. Centrally located in the Greater Rochester, NY area we are only a short drive from providing heating and cooling in Pittsford, Gates, Fairport, Webster, Greece, Henrietta and everywhere else in Monroe County.
Heating And Air Conditioning Service Rochester, NY Area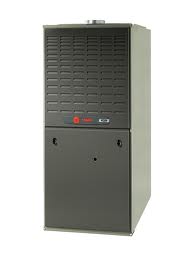 Leone Plumbing and Heating proudly provides all types of heating, ventilation and air conditioning services to Monroe County. Examples of services and service calls in the hvac business are:
Heating and Cooling Installation
HVAC Systems Analysis
Commercial and Residential Projects
Solar Systems and Installation
Service and Preventative Maintenance
Heating, Ventilation, And Air Condition Services Rochester, NY
Since 1988 Andy Leone has been leading teams that serve residential and commercial HVAC customers. All our technicians go through extensive training, background checks, drug testing and a long apprenticeship. We take pride in providing heating and air conditioning services in Rochester, NY in a friendly, polite and professional fashion. In addition to providing bathroom remodeling in Rochester, NY and plumbing services, we've been installing HVAC systems in homes and offices and commercial buildings for over 25 years in the Rochester, NY area. You can be assured in receiving: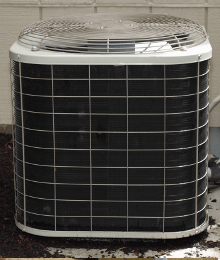 Polite, Courteous and Timely Service
Competitive Honest Pricing
A Complete Timeline That We Adhere Too
24 Hour Customer Service in Case of Emergencies
Energy Efficient Options and Recommendations
American Standard and Train Products
Leone Plumbing and Heating features both American Standard and Train products. If you need heating and cooling systems, furnaces, heat pumps, duct systems or anything else for your home comfort needs then contact us today at (585) 458-5800, or fill out the form to the top right now.
Check Out Some Examples Of Our Work
Reach out to us now
Let us create the bathroom of your dreams.
Got questions?
Our goal is to provide the best customer service and to answer all of your questions in a timely manner.
1. When can we get started?
Leone Plumbing & Heating is highly responsive. We typically work with our customers to setup an initial consultation at their earliest convenience. We highly recommend that you contact us as soon as possible to set this up.
2. How much does it cost?
Bathroom remodels can have a large price range. In order to determine how much your bathroom will cost, we first come out to your home and look at your bathroom. We are able to determine labor cost by viewing the size of the bathroom as well as looking at what underlying plumbing, electrical, or framing work that needs to be done. We then figure in the cost of your desired custom materials and provide you with a price. We have several packages and are able to offer highly competitive pricing.
3. What areas does Leone Plumbing service?
We serve all of Monroe county.
Rochester
Penfield
Pittsford
Victor
Webster
Greece
Gates
Spencerport
Fairport
Hilton
and many more locations!
Get in touch
Have questions or need more information? We're standing by and ready to help!