Sump Pump and Backup Pump Installation and Service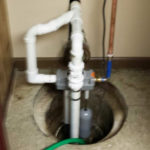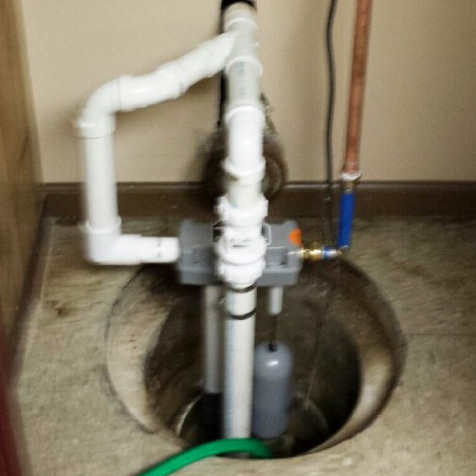 Experiencing a flooded basement? Please call (585) 458-5800 immediately.
If you have ever experienced a flooded basement you know what a nightmare it is, not to mention the damage it will cause. If you live in an area that is known for flooding, you are probably already aware even if it hasn't happened to you.
Generally found in the basement of homes, a sump pump can be your homes lifeline against flooding. It works like this: when water in the sump basin reaches a certain level the pump is activated to pump it away. Water can enter due to rain, storms, melting snow and snow storms, among other reasons.
Leone Plumbing and Heating specializes in sump pump installations and is frequently providing them in the Rochester, NY area. When you deal with Leone Plumbing and Heating you can rest assured your sump pump will be installed or fixed in a professional manner by an experienced plumber.
24/7 Emergency Service
Experienced Plumbers at Affordable Prices
Knowledgeable Technicians to Review Your Requirements Prior to Recommendations
Customer Service Around The Clock – Even After The Work is Complete
Quality Parts Only
If your basement is flooding or at risk of flooding, contact Leone Plumbing and Heating now at (585) 458-5800 or use the below form.
Reach out to us now
Let us install a high quality sump pump that will last for years.
Got questions?
Our goal is to provide the best customer service and to answer all of your questions in a timely manner.
1. When can we get started?
Leone Plumbing & Heating is highly responsive. We typically work with our customers to first determine the urgency of the job. If our customer is in need of emergency plumbing service, we are generally able to provide services within 1-2 hours. For larger or non urgent jobs, we work with our customers to provide professional plumbing services at your convenience.
2. What areas does Leone Plumbing service?
We serve all of Monroe county.
Rochester
Penfield
Pittsford
Victor
Webster
Greece
Gates
Spencerport
Fairport
Hilton
and many more!
Get in touch
Have questions or need more information? We're standing by and ready to help!