Regular Descaling As Preventive Maintenance On A Hot Water Heater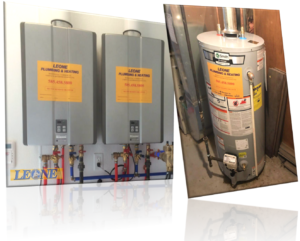 One of the issues that your water heater may encounter is scale build-up. Most of the time, the water coming into the water heater contains calcium and magnesium and they become visible when water evaporates. When the water level is low, it evaporates and leaves a chalk-like substance or scale on the water heater. Scale or also called "limescale", can build up over time which may damage your appliance. That is why regular
descaling
should be considered as preventive maintenance on a hot water heater.
Descale Your Water Heater For Optimal Efficiency
Your water heater serves many purposes in your home. You use hot water for baths, laundry, cooking, household cleaning, and more. That is why your water heater should function well. It's important to regularly perform descaling as preventive maintenance on a hot water heater to ensure that it is working efficiently. If you allow scales to accumulate on your water heater, it may affect the performance of the appliance. Scale build-up has bad effects on your heater and it should be prevented.
What Are The Bad Effects Of Scale Build-up On Your Water Heater?
Too much build-up of scale in a water heater causes the electrodes to malfunction untimely. Scale build-up lessens the capacity of the water heater to generate heat. This will cause the electrodes to operate higher than their capacity. Thus, causing the electrodes to deteriorate because of exhaustion. The build-up of scale creates an insulated barrier between the water and the source of heat. This will make the metal at the base of the tank become hotter than usual and will lead to leaks or tank failure. It will be costly to replace the entire water heater system if that happens! That is why regular descaling as preventive maintenance on a hot water heater should be practiced.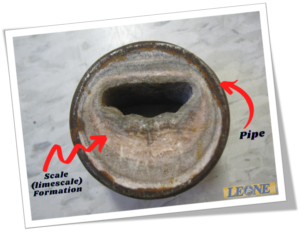 Professional Descaling Of Water Heater
Regular descaling as preventive maintenance on a hot water heater can prolong the life of the appliance. The process of descaling involves detaching and reconnecting the water heater. You should ask for a professional plumber to do it for you to avoid further damage. Otherwise, it will cost you more money if you do it yourself and fail. It is always a wise decision to seek the help of a professional to descale your heater for the safety of your household. If DYI descaling goes wrong, it may not only harm the heater but also the health of your family. You may incorrectly use harsh descaling chemicals that can leave a residue and contaminate your drinking water.
Speak With A Professional To Descale Your Heater
When it comes to preventive maintenance on a hot water heater, it is always a good idea for a professional to do it for you. Descaling of the water heater is best done by a professional plumber to ensure everything is executed properly. We'll be glad to talk to you!
Contact us today
to set up an appointment.