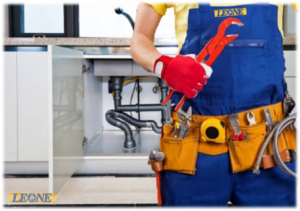 Water damage caused by a failing plumbing system is probably the worst scenario your house may encounter. It's destructive, time-consuming, and disrupts your household activities. But thanks to social media and the internet! An average person can now do plumbing repairs with step-by-step procedures provided online. However, we can't avoid repairs that are beyond our basic knowledge and experience. There are complex plumbing works that have to be dealt with by a
professional plumber
.
Emergency Plumbing Repairs That Shouldn't Be DIY
Burst Pipes
Broken pipes usually happen during the winter. Extreme cold weather can make the pipes brittle and then burst when water pressure comes in, leaving your home flooded. A burst pipe is a complex repair issue that should be fixed quickly. This has to be dealt with by a professional plumber. A professional makes sure that the pipes are fixed and prevent future leaks and pipe rupture.
Water Heater Malfunction
A water heater can be a dangerous house appliance when it fails. You should NOT resort to DIY solutions as it requires a professional hand to fix the water heater parts. If your water heater makes an unusual sound, leaks, and smells (leaking gas), these are the signs that it's failing and you need to seek help from a professional plumber.
Clogged Sewer Line
Clog issues caused by
tree root invasion
or other obstructions are a mess when done DIY. Issues with clogging pipes require professional attention and expertise. A professional has the necessary tools and equipment to get rid of roots invading your lines and also those hard obstructions such as rags, small toys, hairs, and accumulated oils.
Sump Pump Failure
This is another plumbing appliance that is often overlooked until a failure happens. A
sump pump failure
may happen during heavy rain or snow which causes basement flooding. There are many factors why a sump pump may fail. The most common issues are clogs and other obstructions in the sump pit, leaking pipes, and even the loss of a power source. A professional plumber knows what is best in dealing with these kinds of plumbing issues in the sump pump.
DIY Repair or Call a Professional Plumber?
Plumbing repairs are made easy nowadays and anyone can be an "expert" in their own right. Thanks to the DIY solutions available online everyone can search on the internet! DIY solutions are helpful especially during emergency repair situations. Though DIY plumbing can be adequate, there are still repairs that need to be done by a professional. If you feel you lack the experience and knowledge in handling plumbing repairs by yourself, it is the best solution to contact a professional. You can always
contact us
and our team of professionals can help you with your emergency plumbing repairs.
Read More