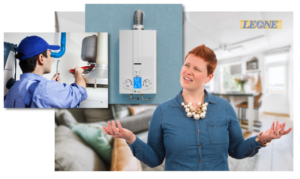 The water heater is an essential appliance that we use almost every day in the kitchen, shower, and laundry. We need it most especially during the winter to keep us warm. But what would you do if your water heater is no longer heating up or if it is leaking? Would you go with water heater repair or replace the whole unit? What are the things you need to know before deciding?
Life Expectancy Of A Water Heater
Knowing the age of your water heater can help you decide whether to replace the unit or go on with the repair. Usually, a water heater may last up to 12 years depending on how it is maintained. The unit can be prone to leaking and tends to be working inconsistently if it is more than 10 years old. However, a professional plumber can extend the life of the unit through simple repairs like replacing the pressure relief valve. It may save you from buying a new water heater.
When Is Water Heater Repair Necessary?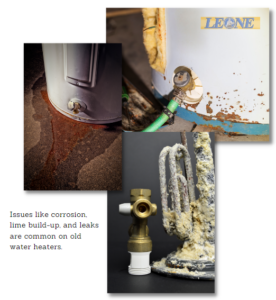 Looking out for the following red flags can help you determine if your water heater needs repair. If you are experiencing these signs, it is best to contact a professional plumber.
Water Is No Longer Heating
Over time, lime sediments may build up inside the tank reducing the capacity of the water heater. The accumulated build-up of sediments reduces the available water to be heated.
Rusty Water
The corrosion inside the tank may become obvious through the water that is coming out from the unit. If you can find rust in your water, it is an indication that the water heater is breaking down inside due to corrosion.
Leaking Water
Check the seams and joints of your water heater regularly if there are any leaks. The appliance is designed to be a tight or closed system and moisture outside of it means something is wrong inside. Persisting leaks on your unit call for a water heater repair.
Unusual Noise
If your water heater is making a rumbling noise while in operation, it means that the system is struggling to work properly. Something might be interfering with the water heater and preventing it from working normally. Hearing this odd noise indicates that your water heater needs to be checked and repaired immediately.
When To Buy A New Water Heater?
If your water heater is more than 10 years old and beyond repair, then it's time to get a new one. If you are not sure about the age of the unit, look for it's brand and serial number then check with the
InterNACHI resource
to find out. Before purchasing a new water heater, think about the following.
Gallon Capacity and Recovery Rate
Find out the number of gallons the heater can heat on an hourly basis.
Actual Dimension
You need an accurate measurement of the area where you will put the unit. Get the exact height and width.
Look for the Efficiency Rating
You can save energy and money with high-efficiency water heater units. Look for the sticker
(usually on the side)
that lists the estimated operational cost of the unit.
Need A Water Heater Repair or Installation Service?
We always have you covered! We are Rochester New York's best plumbers and we are here for your water heater repair or installation.
Contact us and we'll talk to you soon!
Read More