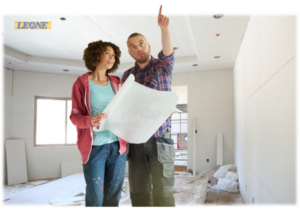 Home remodeling involves upgrading outdated residential structures to make them more functional or look pleasing aesthetically. The purpose of home remodeling may vary depending on the owner's objectives. Some homeowners renovate their homes to maintain and beautify them or to make them more attractive for house buyers. Regardless of the objectives, one important aspect to look at when it comes to remodeling a house is budget. But what can you do if you have a minimal budget?
Home Remodeling On A Small Budget
Your budget may indeed impact your decisions when it comes to renovating your home. However, if you are resourceful and creative enough, you will be surprised how your minimal budget can go! Here are a few tips that we can share if you are renovating your home on a small budget.
Start Decluttering
Before you move forward with your home remodeling project, clean up and declutter your home first. In this way, you would identify which part of your home needs to be upgraded the most. The clutters inside the home are those things that you rarely use, or don't use at all! Keep them and arrange them accordingly in one place. Otherwise, give them away or sell them and use the proceeds to add to your home remodeling budget.
Search For Low-Cost Materials
You can find low-cost materials for your home remodeling project at any
Habitat for Humanity store
. They have a "ReStore" where you can find gently used home improvement products and building materials. These gently used materials are donated by generous people and local businesses and are sold to the public. The proceeds of this initiative support the Twin Cities Habitat for Humanity projects.
Repaint Your Old Door And Walls With Simple Colors
Give your old door and walls a fresh look by repainting them. A new coat of paint can transform your home to look updated. If you are on a limited budget, go for a black or white palette for a classic sophisticated look.
Make Your Small Room Look Bigger With Mirrors
If you have a small space, you can make your home look bigger with mirrors. Using mirrors is an inexpensive way to achieve that spacious look for your home as they create an illusion of bigger space. Adding
beautiful light fixtures
can also add to the spacious appeal of a small room.
Maximize Storage Space
You can maximize your storage space by optimizing your furniture design. You don't have to buy new furniture as it will add to your home renovation cost. For example, you can use the space under the bed and cabinets to add low baseboard drawers for extra storage.
Ask The Home Remodeling Experts
You can collaborate with a professional to help you with your low-cost home renovation project. Our team of professionals is here to help you!
Contact us
anytime for your home remodeling needs.
Read More