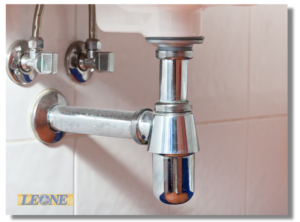 Have you been exploring DIY? There are many DIY resources available online. You can fix things at your own time and convenience… and at your own risk! Though doing DIY is a fun thing to do, there is always a risk involved especially with plumbing jobs. There are things that an amateur cannot do that a professional plumber can do! But if you are settled with DIY solutions, then you need to know the common mistakes to avoid when installing a drain in the sink.
What Are The Common Mistakes Of Installing A Drain In The Sink?
Doing things DIY is an accomplishment when done right. However if not done correctly, it can lead to serious plumbing repairs which cost too much time and money. To avoid common mistakes in installing a drain in the sink, we listed some of the things that you need to avoid when working with DIY drain installation.
Avoid Low-Quality Materials
Quality indeed comes with a cost. However, it is more costly to pay for yearly
(sometimes monthly)
repairs using low-quality materials. Even if you do DIY sink installation right, it can be a failure when joints become loose causing drains to leak. If you are concerned with your budget, there is always a place to look for low-cost and quality materials. You can visit any
Habitat for Humanity store
near you. Here, you can find gently used home improvement materials that fit your budget. Installing a new drain in the sink can be budget-friendly without compromising quality.
Over Usage of Plumber's Putty
A plumber's putty is a flexible sealant that is used when installing a drain in the sink. It can provide a leak-proof seal for a long time when applied correctly. Too much plumber's putty can make your drain installation project look sloppy. It can also damage other parts of your sink's plumbing if overly done due to improper fixtures.
Applying Less Than The Required Amount Of Plumber's Putty
If overusage of plumbers' putty is bad, it's the same if you apply less than the required amount. Applying a very small amount of plumber's putty can leave air pockets or spaces that allow water to leak through. This can also impact the durability of the sink since parts are not firmly fixed. Make it a habit to read the manufacturer's instructions to know the exact amount of putty to apply.
Avoid Using Corrosive Cleaning Agents In the Sink Drain
Most people rely on acid cleaning agents for a quick cleaning result. However, using acid to clean the drain can be damaging due to its corrosive properties. You can instead switch to
eco-friendly products
that are safe for the environment and also for your drains
(old or new)
.
What To Do With Persistent Drain Issues?
Installing a new drain in the sink is a quick way to resolve drain issues. But what if plumbing issues are still occurring? If your DIY install attempt fails, then it's time to get help from a professional plumber.
Contact Rochester New York's best plumbers
right now to schedule an appointment.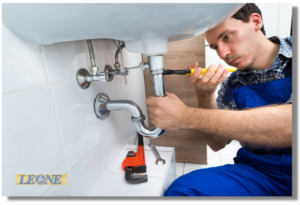 Read More