Signs of Tree Roots in the Sewer Line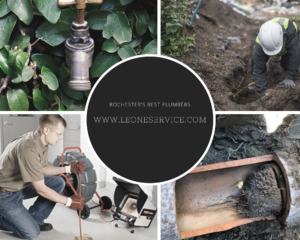 Trees add beauty to a property. It can either beautify your surrounding or destroy your sewer line due to root growth. The best solution is still prevention. With roots wrecking your plumbing system underneath and unseen, how can you apply prevention? You need to figure out the signs of tree roots in the sewer line.
What are the signs of tree roots in sewer line?
•The initial sign is slow drains telling you that something is blocking your sewer line.
• Slow flushing toilet and sewage back up. If your toilet is showing these signs with gurgling noise when you flush, roots may have entered the pipes.
• Clogged pipes caused by root obstruction.
• Unpleasant smell coming from damaged sewer line caused by root growth.
How to prevent tree roots from destroying your sewer line?
Avoid the inconvenience by taking the following preventive measures.
• If you are planning to plant trees and shrubs, make sure to stay away from any sewer line. If you are not sure where to locate the sewer line on your property, you can call 811 "Call Before You Dig" hotline for help.
• If you plant near the sewer lines, choose slow-growing trees with a small root ball. It is also recommended to limit the number of plants you place near the sewer lines. If you are going to plant large trees, make sure that they are far away from sewer lines for roots to reach.
• Regular plumbing inspection and maintenance can prevent root growth inside the pipes.
Professional Tree Root Removal
Our master plumbers are well experienced in dealing with tree roots removal. How do we approach this problem?
• We use a specialized camera to probe through the sewer line and drainpipes to locate damaged areas. In this way, we will be able to determine if it is indeed tree roots that are causing the problem or something else.
• We might recommend snaking the line using several snake machine tips. Through this procedure, our master plumbers will be able to retrieve roots and other debris that is causing the blockage.
• If there is a hole in the pipe that is allowing roots to enter, the only way to fix this is by digging up the line and making a repair. While the camera is in the line, we bring out sonar equipment which allows us to precisely identify where in the pipe the roots are entering. They will make markings in the yard to identify where exactly the line should be dug up and a repair made.
Bury Your Head In the Sand or Take Action
Do not allow tree roots to invade and destroy your sewer line. If you see signs of tree roots in the sewer line, take action, or be sorry. Contact us to learn more about how our service can help you. Leone Plumbing & Heating is here to relieve your stress caused by plumbing concerns.