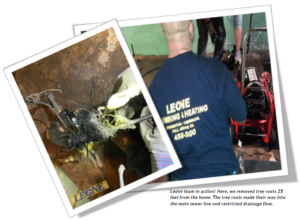 Are you annoyed with the persistent clogs on your toilet, bathtub, or sink drain? Despite rigorous efforts to remove clogs such as toilet papers, baby wipes, hairs, or dirt, there is still something clogging your plumbing system. There can be a real problem here! Roots may be invading your pipes which require professional tree root removal.
The Impact Of Tree Root Invasion On Your Plumbing System
Once tree roots start to get in your pipes or drains, expect that serious clogging will come next. Tree roots are considered "silent killers" that gradually destroy the drainage system without the homeowner knowing it. The presence of roots on pipes can invite other materials to clog like toilet papers, baby wipes, hair, or dirt. The worst scenario you can experience with tree root invasion is the flooding of sewage in your basement. The better way to deal with this problem is through professional tree root removal by an expert plumber.
How Do I Know If There Are Tree Roots On My Pipes?
If there are trees or shrubs nearby, always assume that they can invade your drains and pipes. If you experience the following signs, ask a professional plumber to check if roots are beginning to invade your plumbing system.
Slow Drains
Small roots can get hold of tissues, hairs, and tiny stuff that can accumulate over time which can cause clogs. This can slow the drains and you need to get this inspected and treated.
Slow Flushing Toilet And Sewage Backup
If you experience these signs with gurgling noise when you flush, it can be a sign that roots have entered the pipes.
Clogged Pipes
Root obstruction can clog the pipes which can lead to serious problems such as sewage backup and basement flooding.
Unpleasant Smell
Roots can trap unpleasant substances on your drain like food waste and even dead animals. Once these substances are trapped and start to decompose, they can produce nasty odors which can be so annoying.
Professional Tree Root Removal Solution
Tree root removal from a plumbing system requires professional handling. If not handled professionally, it can lead to other complications which will cause you more money due to major plumbing repairs. A licensed plumber is capable of doing tree root removal by using high-definition and innovative equipment such as sewage cameras. A sewage camera can help locate tree roots inside your pipes. Then, a specialized hydro jetting hose will be inserted into the pipes and send pressurized water to wash away the roots and other clogs. A snake machine with a "cutter tip" is also used to snake the line and cut away any residual tree roots. After that, pipes can be treated with trenchless repair solutions to restore and strengthen your plumbing system.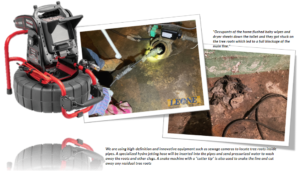 Seek Professional Help For Tree Root Removal
To deal with invading roots, you need to seek help from a
professional plumber
. Do not allow those annoying tree roots to destroy your plumbing system!
Contact our team today
to schedule an appointment.
Read More