The Importance Of Professional Drain Cleaning Service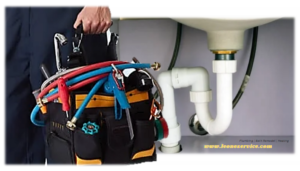 With all of the events that happened last holiday season, have you thought of what went down to your drain? After the party when you are washing dishes, grease and food particles are washed down your drain. That is in addition to soap, hair, and dirt that are making their way through your plumbing system when you take a shower. When was the last time you scheduled a drain cleaning service? Perhaps, you need to prioritize giving your drain the service it deserves.
Why should you prioritize drain cleaning service?
Drains can sometimes go unnoticed until they clog. Irregular cleaning of your shower and sink drains can wreak havoc on your plumbing system which can be very costly! That is why you must prioritize drain cleaning service routinely to reduce any future damages to your home's plumbing system. Business establishments also need to consider getting their drain serviced since commercial plumbing system tends to work heavily on regular basis.
Benefits of Professional Drain Cleaning
Professional drain cleaning services are important with the following benefits.
Reduces Clogging For Faster Drains
Over time, accumulated food particles and debris can result in serious clog issues. Regular cleaning can clear clogs which results in faster drains.
Extends Your Drain's Lifespan
Regular cleaning can prolong the lifespan of your drains since it minimizes any damages that gradually accumulate.
Eliminates Bad Odors
Stucked food particles and debris on your drain may cause unpleasant odors. Drain cleaning removes not only clogs but eliminates odors too.
Prevents Expensive Repairs
Regular drain maintenance can resolve small issues before they get worse. A professional plumber can identify the issues early on with routine maintenance.
What can you expect from a Professional Drain Cleaning Service?
A professional drain cleaning service ensures to prevent and even eliminate clog issues that pose as a health hazard that can also damage the property. A professional plumber also has the appropriate tools and expertise to resolve plumbing issues without putting your plumbing system at risk of further damage. As a plumbing professional, here is how we approach drain maintenance service.
Clog Assessment
We carefully assess the problem first before offering the right resolution.
Video Inspection
A video camera can identify the cause of clogging. This tool can go below the home or business establishment's pipes using visible light. It can also identify other issues that need attention like fine cracks that cause leaks.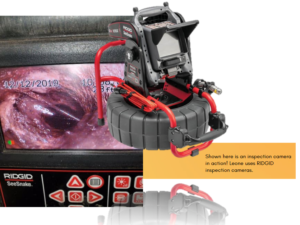 Clog Removal
Upon figuring out the issue, we perform
Drain Snaking
to remove clogs. Depending on the type of clog, we may use hand-cranked or motor-operated snakes.
Hydro-Jetting
For commercial customers such as apartment complexes and plazas that have restaurants, we use a
"Jetter"
to clean out the sewer lines. This is mainly done to prevent a clog from happening in the future that may cause business downtime.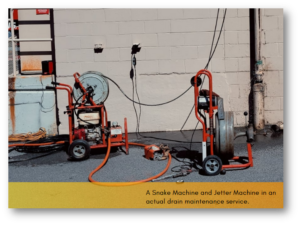 Set Up An Appointment With Us
We can help you with any professional drain or plumbing concerns.
Contact us
to book an appointment!
Photo Credits: Canva