Common Problems With Kitchen Sink Drains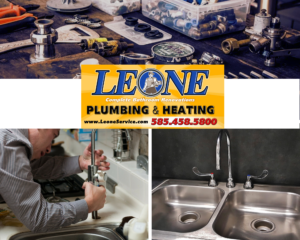 The kitchen sink drain is one of the most essential parts of your kitchen. For your kitchen to perform efficiently and smoothly, it needs to have a well-functioning plumbing system. Many homeowners are still intimidated by kitchen sink plumbing issues. It is not only inconvenient to deal with, but it can also cause serious damage to your home!
Can I fix kitchen plumbing issues by myself or call a professional?
It is important to know when to pick up the phone to call a professional and when to fix the issue by yourself. Regardless, any of these common kitchen sink drain problems can bring you much stress:
Clogged Kitchen Sink Drain
This is a common issue with any kitchen sink drain. Food and other debris may cause a buildup on your sink drain which causes foul odor and may attract insects. One way to deal with this issue is to simply pull out food waste or blockage from the drain. Using a plunger can help to pull the clog out by yourself. You can also use (non-acid-based) chemicals to dissolve clogs.  If these tactics don't work, you need to call a professional plumber.
Leaking Kitchen Faucet
Before calling a professional, you may attempt to fix it on your own. If the leakage is coming from the base of the spout, the O-ring seal might have been worn out. Before you dismantle the faucet, turn off the water source. To locate the O-ring, pull out the coupling nut and gently coax the spout from its socket.  You can then replace the O-ring seal if it's worn out.
Leak Under The Sink
The possible reason why there is water beneath your sink is because of a leaking drain basket. It is the area underneath the drain where water should flow into the plumbing. Leaking may happen if there is a bad connection or it is not sealed properly. This kitchen sink plumbing issue is very easy to fix by replacing the part.
Clogged Faucets
This is a kitchen sink plumbing concern that is mostly overlooked. To determine if your faucet is clogged, you need to unscrew it to the very end. You then need to pull out the strainer and check if there is any debris that is causing the obstruction. Clogs can happen when there is a build-up of mineral deposits or sediments in the internal faucet parts. You may attempt to investigate prior to calling in a professional. If not, leave it to us and we will take care of everything!
Kitchen Sink Plumbing Tips
Avoid using acid cleaner products for your kitchen sink drain that can erode the pipes. Go for an enzyme-based cleaner instead. Kitchen sink drain clogs are usually resolved using a small snake machine. Using a plunger might help, but it can be challenging due to several openings that don't allow the plunger to get good suction.
If the issue is out of your control, leave it to us.
Contact us
today and we are here to help! |
Photo Credits: Pixabay, Canva