Your Toilet Bowl Parts: How Do They Work?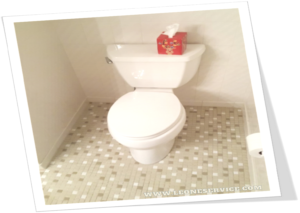 The toilet is one of the busiest appliances in a home and business. A toilet gets multiple uses every single day which makes it a heavy-duty appliance. As a household or a business owner, it is very important to keep your toilet clean and working. Speaking of maintenance, how well do you know the toilet bowl parts?
The Importance Of Knowing The Different Toilet Bowl Parts
Knowing the different parts of your toilet will help you diagnose issues such as leaks, clogs, and running toilets. Sometimes, waiting for a plumber is not necessary. Thus, it is important for you to know the different toilet bowl parts and their functions.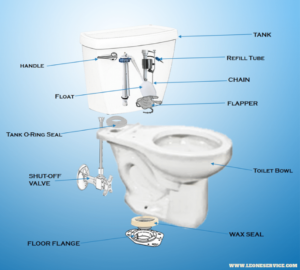 The Toilet Bowl Parts And Their Functions
Toilet Bowl
It is a large vessel below the toilet seat that holds the water and is connected to the drain for waste disposal.
Tank
The toilet tank is found behind the bowl which holds the water that is used for flushing. The water gets released when the toilet is flushed.
Handle
Also known as a
"flush handle"
, it is a lever that can be found on the upper left or right side of the tank. It triggers the water to be released when flushing.
Floor Flange
This is a pipe fitting that attaches the toilet to the floor. The job of the floor flange is not only to connect but to secure the toilet to the drain pipe.
Float
It is a device that permits the water to fill the tank and also prevents the water from overflowing.
Chain
Is a metal chain that connects the toilet lever to the toilet flapper. It allows the flapper to remain open a bit longer to allow more water to get in the bowl for better flushing.
Flapper
The toilet flapper is made of rubber which controls the volume of the water released. It also serves as a seal for the flush valve.
Wax Seal
It is a sticky wax ring that helps to form a watertight seal between the bottom of the toilet bowl and the sewer pipe.
Refill Tube
The refill tube manages the water going into the bowl. When the toilet is refilling, it trickles the water into the bowl.
Water Supply Shut-off Valve
This is a part of the toilet that controls and directs the water into the toilet. It helps to isolate and repair toilet leaks without shutting off the water supply.
Tank O-Ring Seal
It is a rubber gasket that fits between the toilet tank and bowl. It serves as a seal to prevent leaks.
Are You Having Issues With Any Of These Parts?
Fixing a toilet can be tough. When in doubt, a professional plumber can help.
Contact us today
for your urgent toilet maintenance needs.