What You Need To Know About Sewer Line Repair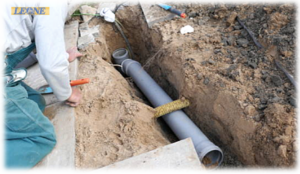 Your sewer line plays an important role in moving grease, soap, and detergent through your plumbing system. If your sewer line is leaking or broken, you need to fix it as quickly as possible. However, the sewer lines are concealed in walls and floors and issues can be left unseen until something worse happens. In this case, how would you know if you need to call for a sewer line repair service?
How Would You Know That You Need A Sewer Line Repair?
There are obvious signs that you can look at in order to determine if you need to call for a sewer line repair service. Do not ignore the warning signs! Contact a professional plumber immediately whenever you experienced the following signs.
Spread Of Mold
There may be water damage lurking underneath the wall and below your floor. Water damage causes moisture on surfaces which is the best habitat for mold to grow. This is a clear sign of water damage happening in your home which may need sewer line repair.
Flooded Yard With Foul Odor
It is not normal for a yard to get flooded with a bad smell of sewage. If there is a sudden flood in your yard with a nasty smell, this is also a sign that there is something bad going on with your sewer lines that need to be treated.
Water Not Draining Properly
Your toilet can tell you the signs! If you can hear a gurgling noise as you flush, it may indicate that something is blocking the pipes that requires repair service.
Different Types Of Sewer Line Repair
Depending on the issue that your plumbing system is dealing with, there are various ways to repair your sewer line.
Snaking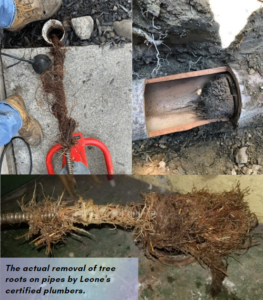 Snaking works by using a cable with specialized blades at the end. It clears your sewer lines by cutting through roots and clogs that prevent your drainage system from running smoothly.
Hydrojetting
This method works in two ways. First, the high-powered water jet cuts through roots and clogs, clearing and cleaning the drain. Second, the
camera attached to the equipment
not only helps our expert plumber to see what is being cleared but also identifies other issues.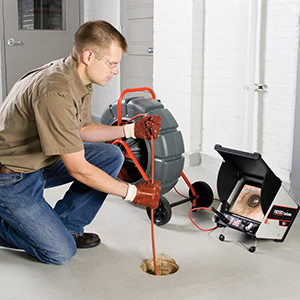 Pipe Replacement
There are cases when a sewer line replacement is the best option to fix the damages. Our expert plumber may find a collapsed pipe
(during camera inspection)
and replacing it is the only solution. Pipes may collapse due to tree root invasion and
pipe corrosion
.
Who Do I Reach Out To For Sewer Line Repair Service?
Our licensed plumbers are well-equipped and ready to handle your sewer line issues.
Call us anytime
and we are here to help.