Different Types Of Slab Leak Repair And What Causes Slab Leaks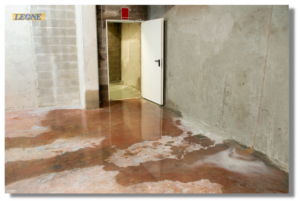 A slab is a layer of plain concrete that is used to create flat surfaces like roof decks, ceilings, and floors. It is a thick structure that is supported by beams, columns, walls, or the ground. Sturdy as it may seem, a slab is still vulnerable to leaks. Slab leaks may lead to costly repairs due to water damage and the leaking wastewater can be a health hazard. There is no better solution than slab leak repair. But how is it done? Let's talk about the different types of slab leak repair and what causes slab leaks.
How Can You Tell That A Home Or Building Needs A Slab Leak Repair?
Slab leaks are very common in older homes or buildings since they use galvanized steel pipes or copper which are prone to corrosion. When the pipes deteriorate, it releases water and even sewage under the structure. Faulty installation of pipes is also one of the culprits. Another contributing factor to slab leaks is the
natural shifting of soil
, underground stream, and even earthquake. The pressure brought by these natural ground movements may cause the lines to break which leads to slab leaks. Since all of these happen underneath, it is very hard to identify a slab leak. However, there are signs to watch out for. The following signs can tell you that you need a slab leak repair.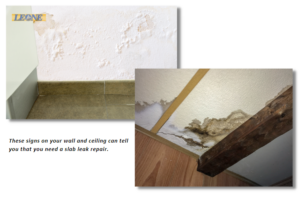 Warm spots or water stains on the floor.
Foul odor from floors and walls.
Cracks on floors, walls, and ceilings.
Unusual water puddles around the house or building.
Visible soil shifts around the structure.
Uneven growth in lawn or foundation plants.
Different Types Of Slab Leak Repair
There are different types of approaches when it comes to slab leak repair. Depending on the impact of the damages, here are some of the different types of slab leak repair.
Slab Replacement
In worst-case scenarios, the entire slab may need to be replaced if the leak caused large damages and if the pipes are in bad condition. This is a very disruptive method and expect that it can affect your regular household or business activities.
Pipe Repair
Pipe repair requires fixing the damaged area of the pipe. This may involve replacing a section of the pipe, patching, or sealing the leak.
Trenchless Repair
A trenchless repair is the least disruptive solution since there is no need to demolish the structure.
Pipe Rerouting
This repair option is ideal if there is difficulty to access the leak and if the pipes are in poor condition. Rerouting bypasses the old pipes by running new pipes alongside them.
Don't Take Slab Leaks Lightly!
Slab leaks can create serious damage to your property. It can damage the walls, floors, and foundation of your home or building. The longer that it's left untreated, the more damage it can do! Let our expert plumbers help you with your urgent slab leak repair.
Contact us
to schedule an appointment.