The Importance of Plumbing Inspection And When Is It Necessary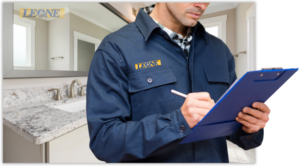 Maintaining a home is important for the safety and comfort of your family. As a good maintenance practice, it is a good idea to have your home inspected once in a while to avoid any plumbing issues. It is also recommended for older homes which are vulnerable to deterioration. However, maintaining a home can be challenging, especially in those hard-to-reach and concealed areas such as your plumbing system. In this blog, we will get to know more about plumbing inspection and what it entails.
What Is A Plumbing Inspection?
A plumbing inspection is a full and in-depth look at your plumbing system. The purpose of conducting an inspection is always to prevent or detect plumbing issues that need to be fixed. When you hire a professional plumber, he will conduct a thorough inspection of your indoor and outdoor pipes. For hard-to-reach and concealed areas in your plumbing system, a professional plumber may use an
inspection camera
 to inspect any damages that need to be fixed on the lines.
When Does a Plumbing Inspection Become Necessary?
A thorough plumbing inspection is necessary because of the following reasons.
To Protect Your Home From Deteriorating
Do not underestimate small leaks or clogs on your drain. Disregarding these plumbing issues may lead to extensive damage to your home. Regardless if it's a small water leakage or a simple clog that you can fix by using a toilet plunger, you must take it seriously if it keeps recurring. This can be a sign that something terrible is going on in your home's plumbing system.
To Avoid Untimely And Costly Plumbing Repairs
Regular plumbing inspections can prevent any small issues from escalating into a worse plumbing concern. As many say,
"Prevention is better than cure",
it is also applicable when you are maintaining your home. Do not let simple plumbing issues become big. Otherwise, the untimely repair is much more costly than a plumbing inspection.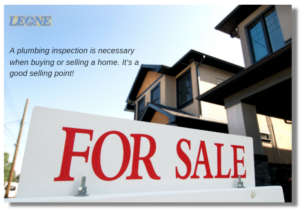 Before Buying A Home
Buying a home is quite an investment. You have to make sure that you catch potential plumbing issues early before sealing the deal! This is recommended if you are buying an old home since it is much more prone to damage.
If You Are Selling Your Home
A plumbing inspection is also necessary when you sell your home. Showing documents of the inspection report to the potential buyer is a good selling point! It will prove to the buyers that the house you are selling is of good value.
Trust Only A Professional To Inspect Your Plumbing System
You can ensure an accurate result and quality plumbing inspection through a licensed plumber. If you are looking for the best plumbing service in the Rochester, New York area, then
contact us!
Our team of professional licensed plumbers is here at your service!