Water Leak Detector: Detect Water Leak And Protect Your Property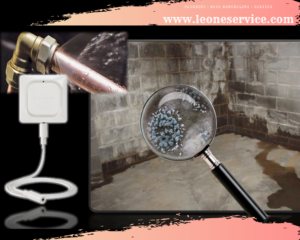 One of the main causes of property damage is water leaks. This problem is also causing crucial wastage of water resources. If not prevented, water leaks can foster the growth of molds. This can bring serious health concerns to any individual inside the property. For this reason, having a water leak detector is a wise move when it comes to leak detection.
Why should you consider installing a water leak detector?
If you care for your property and the people around you, you need to consider installing a detector for water leaks. Undetected leaks can cause terrible damage due to accumulated water. A small leak may further intensify into inconvenient water invasion incidents if not treated. But with the aid of a leak detector, you can spot water leaks in no time which help you in:
Conserving water resources.

Preventing the accumulation of molds.

Protecting furniture, appliances, and other important keepsakes from water damage.

Avoiding structural damages to the property.
Water Leak Detector Types
Water leak detectors come in various types depending on the technology. Here are the three main types.
Flow Meters
It reads the flow velocity, pressure, and vibration inside the pipeline. Any abnormal readings indicate escaping water from a leak. An analytics platform interprets the reading that helps to locate cracks so you can perform maintenance.
Acoustic Sensors
This system uses sound to locate leaks. The noise produced by water seeping through a fracture is captured by the system's acoustic sensors. The size of a leak is determined through sound. If it captures high-frequency sound, it is interpreted as a small leak and vice versa.
Flood Sensors
This is the most common leak detector type.  A flood sensor triggers an alarm if the gadget came in contact with water. Other flood sensors have an option to adjust the level of water detection to avoid false alarms.
Wi-Fi Water Leak and Freeze Detector
Aside from the mentioned main detector types, there are other types as well such as Wi-Fi Water Leak and Freeze Detector. We mostly use
Honeywell Lyric Wi-Fi Water Leak And Freeze Detector
. This gadget will alert you once it detects moisture and freezing temperatures. Its sensors can record the humidity and temperature of the area being monitored. When you are at home, you are notified by audible alerts or text messages if you are away.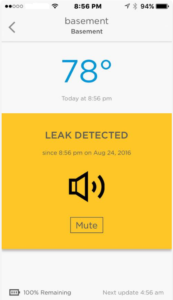 Protect Your Property From Water Leaks
If not prevented, water leaks may cause significant damage to your property. Afterward, they are a huge hassle to deal with and may disrupt your regular activities. Protect your home or establishment from water leaks with the help of a water leak detector.
Talk to us
to know what device fits your needs and budget. We have a team of experienced technicians to help you with proper installation. |
Photo Credits: Pixabay, Canva