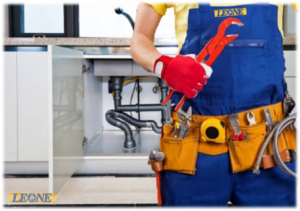 Working with plumbing issues nowadays can be done DIY through the available resources we can find online. But let's face it! Fixing water pipes for example is not fun to deal with. It requires skills, experience, and extensive training like a master plumber. Not everyone is gifted with working hands that can fix plumbing issues. There is nothing wrong with DIY plumbing. But how keen are you to do the job? If saving money is the reason why most homeowners are resorting to DIY repairs, it can also be more costly if the DIY repair effort goes wrong.
Why Should You Hire A Master Plumber?
A
master plumber
is an expert when it comes to dealing with minor and major plumbing repairs. They have spent years of experience, training, and certification to become an expert in their craft. They adhere to local codes, guidelines, and regulations and it ensures a continuous hassle-free repair. Most importantly, hiring a master plumber guarantees quality and effective repair solutions.
The Advantages Of Hiring A Licenced Master Plumber
Provides High-Quality Output
Whenever you hire a master plumber, quality of work is assured! They do the job right by following a set of standards or codes that comes with their license. You can never go wrong with hiring them.
Lay Out A Thorough Diagnosis
They are well-trained and equipped with a high standard of skills capable of identifying the root cause of plumbing issues. They will provide you with a detailed diagnosis of the problem and solutions to keep the issue from repeating.
Utilizes Up To Date Tools & Equipment
There is always the right tool and equipment for every plumbing job. Master plumbers know very well the appropriate tools for every job and they even use the latest equipment to fix your plumbing problems.
You Can Save More Money
Looking from the exterior, it may look like you have resolved the plumbing issue with DIY solutions but the interior problem isn't. This can lead from one plumbing issue to another which may cost you more than you expect. Professional plumbers are not only resolving the issues they were called for, but they may also detect in advance other external and internal plumbing issues in the process. It will save you more money if unseen plumbing issues are detected in advance. It is better to fix them right away rather than make them worse in the future.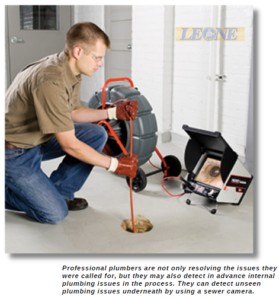 Free Of Liability
Professional plumbers hold a license and are insured. If the repair accidentally caused damages to your property, you are not liable to handle the expense for the damages. The plumber's insurance can cover the damages for you.
It Is Always Best To Hire A Master Plumber
There is nothing wrong to resort to DIY plumbing solutions but remember all the risks that come with it.
Avoid all the regrets!
Contact us
and let our professional plumbers do the job.
Read More