Dealing With Sewage Water Backing Up Into The Bathtub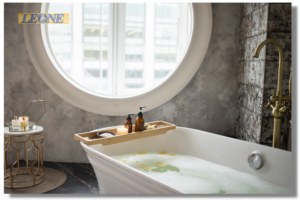 Experiencing sewage water backing up through your bathtub is a terrible issue to deal with! It is one of the dreaded plumbing concerns for any homeowners. Sewage coming up through the bathtub not only brings unpleasant odors but also health hazards due to harmful organisms and contaminants present in the dirty water. It is important not to touch or directly have contact with the sewage water as it may cause serious illness. How do you deal with this trouble and why is it happening?
Reasons for Sewage Water To Backup
A clogged sewer line is the main culprit for sewage backing up through your tub. Your bathtub, sinks, and toilets are all connected to a single sewer line. This line carries the wastewater from your residence down to the main sewage system of the city. If this sewer line is clogged, the wastewater would back up through your drains, shower, and bathtub. There are no other passages where the wastewater would flow but back to your home! Many items can block your sewer line like: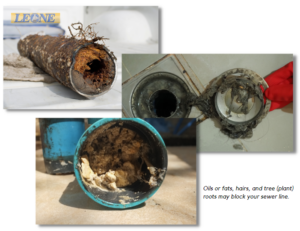 Cooking oil, grease, and fats
Small items, kid's toys, and jewelry
Refuse or litter
Food waste
Tree roots invasion
Rodents
Hair
How to Prevent Sewage Water From Backing Up?
Early detection and treatment of clogs on the sewer line is one way to avoid sewage water backup. By taking heed of the following common signs, you can intercept the problem.
Recurring Clogs
If things get out of hand despite home remedies, it is better to leave it to the professionals than take a chance that it gets worse. Frequent clogging of drains calls for a professional plumber to work on the issue. Keep small items
(kid's toys, jewelry, and the like)
away from your sink or shower drains so they won't shoot accidentally into the drains causing clog.
Simple home garbage management can also help. 
Slow Draining of Water
If the water is draining slower than expected, it's a sign that something is clogging your sewer line. You can unclog the pipe by snaking it to break whatever is causing the blockage. If the wastewater drains smoothly, then you have successfully gotten rid of the clog. If not, then it's time to contact a professional plumber to handle the problem.
Gurgling Noise While Draining Water
If you hear an unusual gurgling noise from your sink or shower drain when you shower, it can tell you that the sewer line is clogged. You can try using simple home remedies like pouring baking soda and vinegar or hot water to unclog the pipe. If the DIY remedies won't work, a plumber knows what to do.
Hire A Professional Plumber To Deal With Sewage Water Backup
Free yourself from the stress of sewage water backing up into your bathtub. If simple home DIY remedies or solutions do not go well, then contact a professional plumber! At the early signs of sewer line clogs,
contact Rochester, New York's best plumbers to schedule an appointment.
We are here at your service!