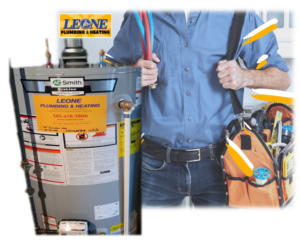 Water heater maintenance should be done regularly to prolong the life of your water heater. One way that you can maintain your water heater is through
descaling
. Descaling is a must and should be done at least every 2 years. This is an essential water heater maintenance solution that should not be missed! But how would you do it? Would you do it yourself (DIY) or by a professional?
Why Is It Better To Let A Professional Perform Descaling?
Nowadays, you can easily access information online that can provide you with steps on how to descale your water heater. While DIY descaling can be a thrilling and fun experience, it can further escalate the problem and can create much damage if you mess up. If you fail due to a lack of professional experience, it will not only cause you stress but would also cost you a lot of money. You will then realize that it is more cost-effective for a professional to perform descaling rather than doing it yourself with uncertainty. Water heater maintenance can be easy
(which you can resort to DIY solutions)
and can also be complicated. In the case of descaling, it can be complicated if you're not familiar with the parts of your water heater. That is why you should let a professional plumber handle the descaling.
How Does A Professional Plumber Do The Descaling?
Professional Plumbers are certified and well trained to handle the descaling of your water heater. They have hands-on experience in how to locate the pipes and open up the wall if needed. Descaling can be a complicated water heater maintenance solution. It involves detaching and reconnecting the water heater and a professional is good with these tasks. To descale the water heater, a professional plumber performs the following steps.
Disconnect (turn off) the heater from its power source.
Valves are closed to stop the cold water to fill the heater.
The valves that connect the water heater to the home are also closed.
To relieve the pressure, purge valves are opened to keep the rubber washers.
Hosing lines are attached depending on the model of the water heater.
Re-open the purge valves.
Run a descaling solution down the water heater to remove the scales.
Flush and drain for at least 45 minutes following the manufacturer's instructions.
Before disconnecting the hose, purge valves are closed.
The water heater is then reconnected to the home's water system.
Switch on the water heater to restart.
Let A Professional Do The Descaling For You
For complicated water heater maintenance jobs such as descaling, it is always the right choice to trust a Professional Plumber to do the job. They are more experienced, equipped, trained, and have the know-how in dealing with water heater descaling.
Contact us
if you seek professional help. Schedule an appointment with us today!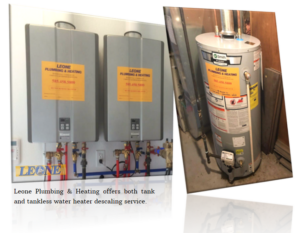 Read More