How To Deal With Plumbing Issues In An Old House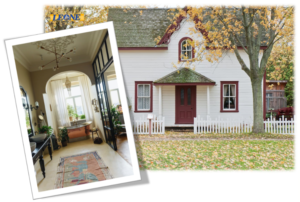 The good old days always bring nostalgic memories. Memories that are worth remembering especially if they happened in an old house. Older homes usually treasure cherished moments with family and friends. That is why for someone who owns an old house, it is very important to maintain each aspect of its structure including the plumbing system.
Plumbing Problems In Old Homes
Old homes are charming with their classic and rustic appeal. Attractive as it seems, the plumbing inside an old home can be as old as the structure itself which can lead to plumbing issues. But do not let these plumbing issues diminish the charm of your old house! Here are the common plumbing issues you may experience in an old house and how you can resolve them.
Obsolete Pipelines
Vintage houses constructed over 3 decades ago may contain piping materials that are considered outdated today. 
The common piping material used back then was lead which was initially restricted during the 1920s and was totally banned by 1986.
It was then replaced by galvanized steel pipes that became a popular option until the 60s. However, galvanized steel is prone to extensive corrosion that causes rust contamination in the water supply. Thus, polybutylene pipes became a popular choice during the 70s to the 90s.
Later, it was found that polybutylene pipes have a high risk of bursting and leaking.
For obsolete pipes, we recommend upgrading old plumbing to PEX piping which is more durable and can last longer.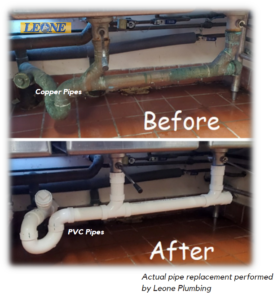 Bellied Pipes
Over time, encased or underground pipes can be affected by the gradual movement of the house. The pipes underneath may begin to slope or "belly" which restricts water flow and creates puddles that accumulate waste. This can result in toxic wastewater seeping into your home. If left unresolved, pipe bellies may cause blockages or leaks over the course of time. Depending on the circumstance,
trenchless pipe repair can be the best solution.
Old Plumbing Fixtures
Accumulation of limescale on old plumbing fixtures is common in an old house. Also, old fixtures and connections tend to fall apart causing leaks and flooding. To minimize the amount of limescale, we recommend installing a water softener system. Toilet repair and replacement are also recommended.
Root Invasion
Old sewer lines are prone to
root invasion
that causes severe clogs and sediment build-up. In this case, snaking the line using several snake machine tips is recommended.
Trenchless pipe repair can be done if the situation calls for it.
Improper Repairs
For old homes that are standing for many decades, it's possible that plumbing repairs weren't done right. DIY is an affordable solution but at the same time risky. It would be best that you contact a professional plumber to assess your plumbing system for proper treatment.
Your Old Home Needs A Professional Touch!
Give yourself peace of mind while reminiscing the good old days. We are here to provide the professional touch that your old house needs!
Contact us now.